David Lonsdale founded The Lonsdale Group, a boutique investment and advisory firm, building upon his 35 years' operational experience spanning the corporate and entrepreneurial environments both domestically and internationally.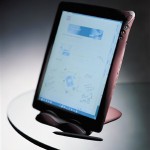 In the corporate sector, he grew divisions for McDonnell Douglas/Boeing and Dun & Bradstreet/Nielsen, and as an entrepreneur he built and successfully sold three venture-funded technology companies to Microsoft, Sun Microsystems and Click Commerce. David's companies focused on innovation and "disruptive" technologies including one company that developed the first integration of analog and digital data on a pen-tablet computer, PD Reader, and another that facilitated the first Electronic Data Interchange (EDI) transaction.

In 2004 David became president of Allegiance Capital, a middle-market private investment bank, and successfully sold his ownership in 2014.

 During this period Allegiance Capital, through its advisory services to business owners regarding the sale or recapitalization of their businesses, grew ten-fold to become one of the major banks in the industry.
Today David Lonsdale runs The Lonsdale Group, a private advisory and investment firm, and currently serves on the boards of companies, both private and public, including:
GreenBank Capital Inc. (CSE:GBC) is the majority owner of GreenCoinX (XGC) which is the world's first identifiable crypto currency leveraging Block Chain technology.
Crudefunders is the best-recognized crowd funding company in the Oil & Gas industry, offering their platform to both accredited and non-accredited investors throughout the entire US.
Veterans Financial Group (VFG) offers a range of insurance products including whole life, term life, universal life, indexed universal life, annuities, final expense, health and Medicare. VFG is designed to ensure customers get exactly the insurance they need.
Zara Resources Inc. (CSE:ZRI) in April 2017 signed a definitive agreement to acquire a European electric automobile manufacturer with the expectation that the transaction will close in the Summer.
Trilithic Inc. is the #2 broadband instrumentation supplier to the communications industry best known for its innovations in signal level measurement, leakage detection and reverse path maintenance. Customers include Time Warner, Verizon, AT&T and Charter Spectrum.
David holds a BS (Hons.) in Mathematics and Physics from the University of Leeds and an MBA from Cornell University. He has been married for 39 years and has two children. His wife Kittie is an award-winning designer in New York, having made a name for herself when her company responded to Mayor Bloomberg's focus on "living in small spaces".  Jessica, his daughter, graduated valedictorian at Trinity Christian High School, won scholarships to Vanderbilt University and earned a Law degree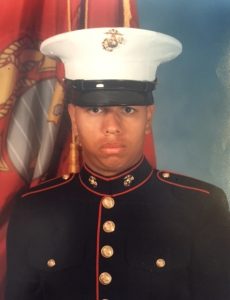 from the University of Texas. Today she is happily married, living in Dallas, Texas, and runs her own social media company.  David "Matt" Lonsdale, his son, is an executive officer of The Lonsdale Group. Matt graduated high-school in Coppell, Texas and immediately enlisted as an infantryman in the US Marine Corp. After Basic Training in San Diego, he was based in Camp Pendleton, CA. He proudly served two tours in Iraq and was promoted to a non-commissioned officer before his honorable discharge in 2012. Today, Matt brings the benefits of his military training to the firm, focusing especially on relationships that the firm has with companies like Veterans Financial Group.
David Lonsdale has written over 30 articles for Inc. Magazine addressed to the owners of middle-market businesses and their executives, focusing on leadership, management and growing & selling your business. Read them at David M Lonsdale, The Capital Advisor.