The Lonsdale Group is a boutique investment and advisory firm focused on public small cap and private middle-market companies. The Lonsdale Group invests from its own fund and also brings third party financing and resources to transactions with the specific goals of building company growth and equity appreciation.
With a strong heritage in the Information Technology industry, The Lonsdale Group's investments and advisory activities tend to involve technology, though we evaluate a broad range of opportunities. The current Portfolio Companies are a good representation of the focus of the firm.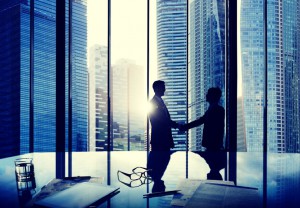 The Lonsdale Group's business model is not simply to bring equity financing to a company but also to play an active advisory role in helping its Portfolio Companies grow. This advisory role may involve a board or advisory board position or it may involve a more active participation in architecting and facilitating a partnership with another company.
Given that most of the companies that The Lonsdale Group works with are not "cash rich", we do not look for consulting fees, retainers or even expense reimbursement. The Lonsdale Group's compensation model is entirely dependent upon the future success of the company it is working with.
Finally, you will never see The Lonsdale Group advertising or actively soliciting business on its own account. We are a "bespoke" firm where most of our Portfolio Companies come to us by word-of-mouth referrals from people who know us well and appreciate the reputation we have built.